Shopping Cart
Your Cart is Empty
There was an error with PayPal
Click here to try again
Thank you for your business!
You should be receiving an order confirmation from Paypal shortly.
Exit Shopping Cart
| | |
| --- | --- |
| Posted on September 28, 2011 at 9:50 AM | |
Today is Tuesday. I pull up stakes for St. John's on Friday. How can this be? My father always said, of our two-week summer vacation in Myrtle Beach, South Carolina, "The first week, you think you've got all the time in the world. And the second week goes by so fast you're packing up the car before you even know what happened." Truer words were never spoken, Dad.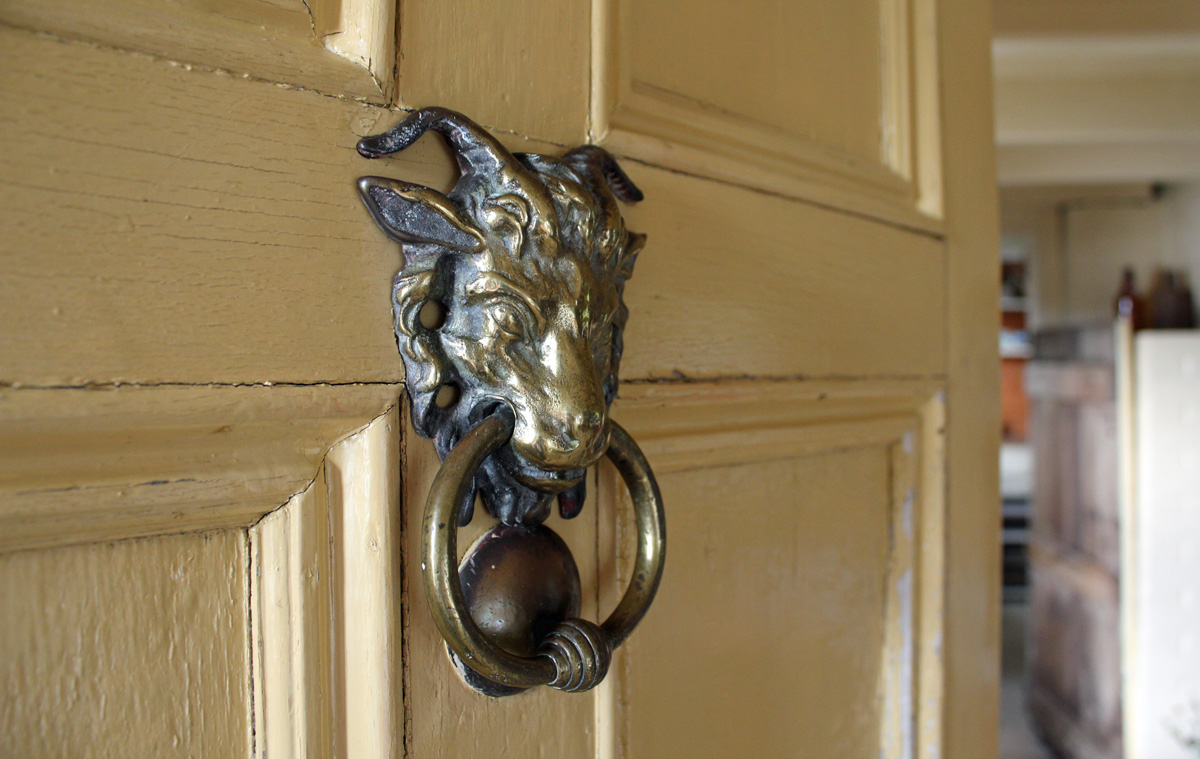 Won't you come in?
Each day since Saturday actually feels like sand running through the glass. Every time I look at the clock, I shake my head in disbelief. Three o'clock already? But I just got started! There is still so much writing to do, so many books to read, so many strange little Landfall nooks and crannies to explore, both indoors and out. Much like the child who couldn't bear to leave her holiday hotel behind, I feel myself digging in my heels. No, I won't go—they can't make me! I'm just getting good at this! I finally got Jake's finicky old red radio to work like a dream—if that isn't a sign to stick around, I don't know what is. I've made friends, sort of, with that damn squirrel in the attic. I confidently walk outside in the dark (from one end of the house to the other, but still!).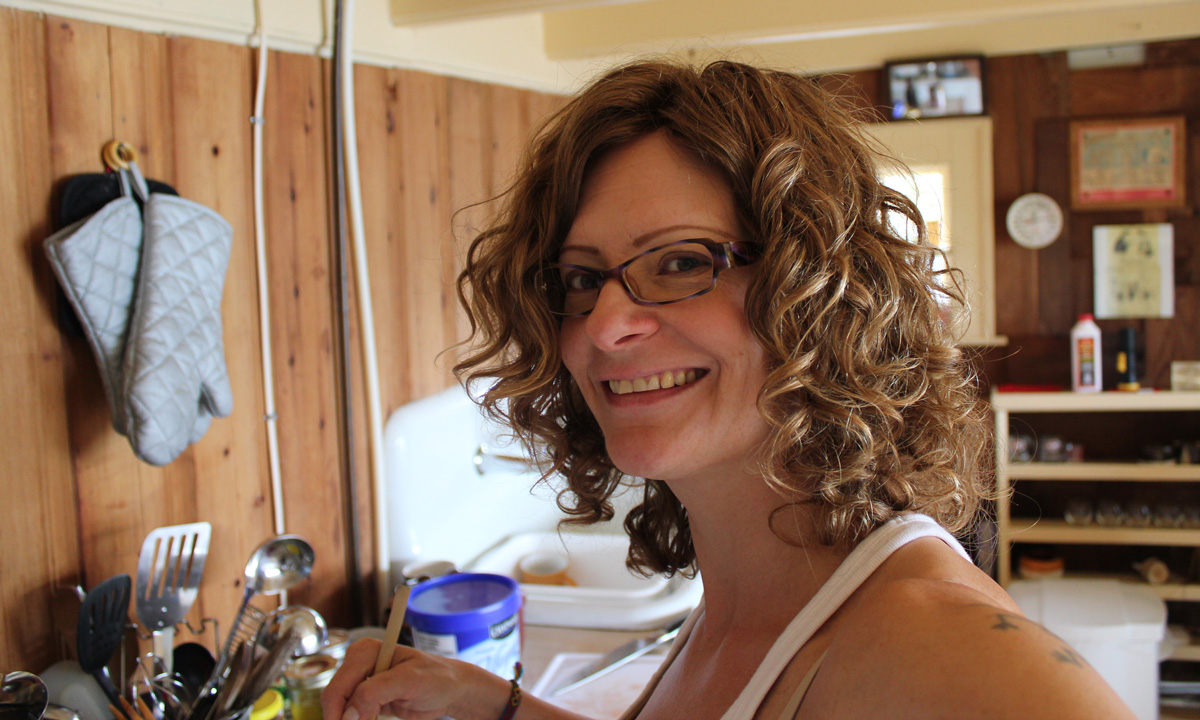 Just whippin' up a little something...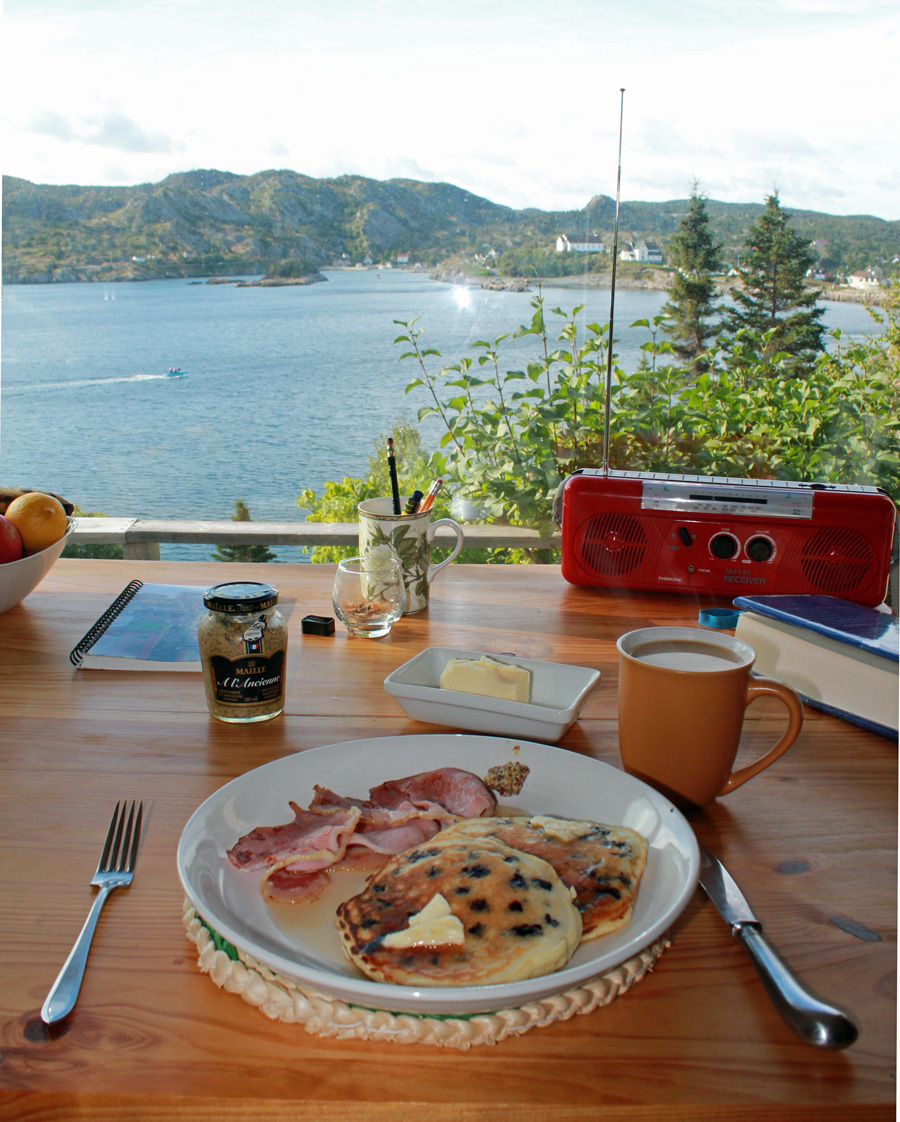 Oh darn, there's just enough for me!
The clouds roll along the bay, always hurrying along like they've got somewhere else to get to. One looks like a cartoon whale, another is a triangle of salt cod, yet another is a flat-bottomed boat taking on water and sinking fast in the sky. Light breaks through at the most surprising moments. The sky is easier to understand than the water. It is a dark and shifting mirror of the sky, but reveals nothing. It sparkles like tiny sequins on blue satin, then turns flat and glassy and grey and makes strange patterns that seem to run counter to the wind. Things are happening under there, and I don't know what they are. The boats go out and come in again, seagulls trailing like clouds of huge white flies.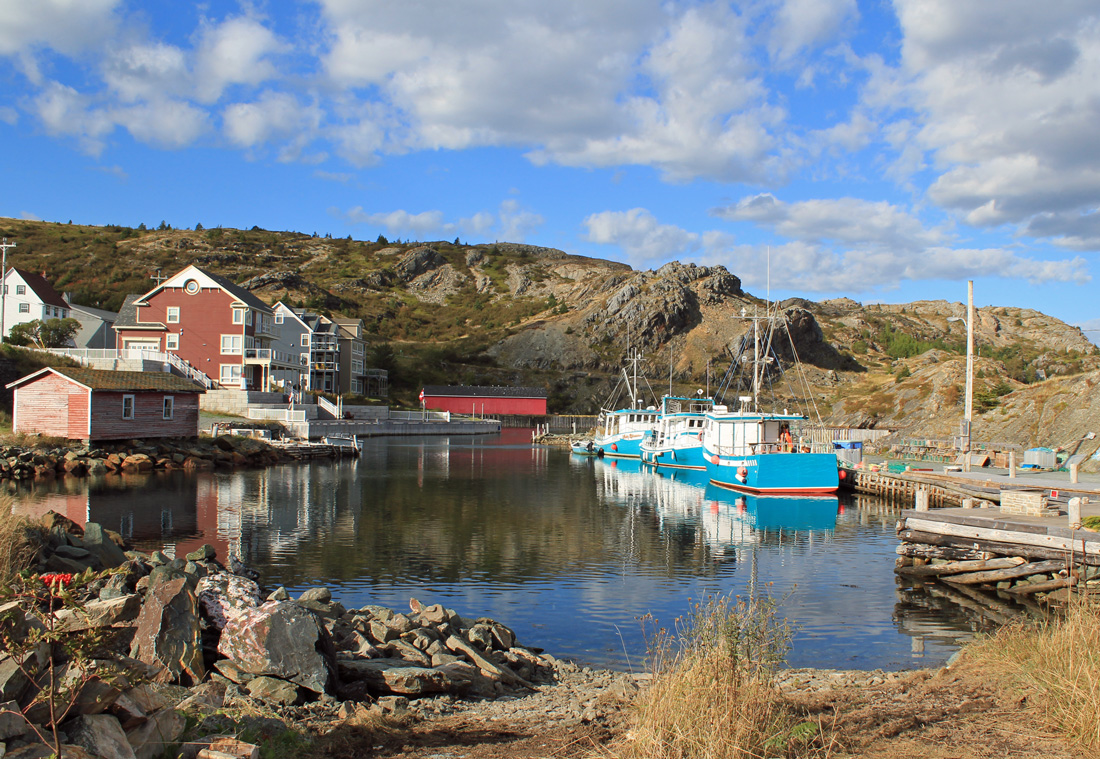 Yeah, it actually looks like this here.
The rocky hills across the water turn pink and orange and gold and then—honest to god—purple and green and silver in the dying light of the early evening. I fire up the oil stove for another night in, make a pot of tea, or decide to have that second beer after all. I work on a story on my laptop, or write in my journal, using what I imagine to be one of Jake's weatherbeaten old pencils. I read and eat in the dusky light at the window until I have to put the light on. I listen to Neil Young and watch the sunset. Neil sings:
I'm thankful for my country home
It gives me piece of mind
Somewhere I can walk alone
And leave myself behind
Another day draws to a close...

 

The stars come out, shyly at first, like pretty girls on a dance floor, and then they're all there in a blink. At first, I though the Milky Way was a cloud, it had been so long since I'd seen it. I phone a friend back in Vancouver, where it's still light out and everyone is busy, busy, busy. I tell her about the stars and as I'm telling her, I see a falling one. I'm too excited to remember to make a wish. What the hell could I wish for, anyway?

 

Categories: Jenn Farrell, Events

0

/