Shopping Cart
Your Cart is Empty
There was an error with PayPal
Click here to try again
Thank you for your business!
You should be receiving an order confirmation from Paypal shortly.
Exit Shopping Cart
Tuesdays, June 7 to July 26, 7:00 to 9:30 pm at the Alliance for Arts and Culture office: #100 - 938 Howe St., Vancouver
$275 for 8 weeks (Register before May 31 for $250 --save $25!)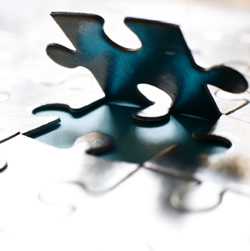 Writing and revising can sometimes feel like assembling a jigsaw puzzle in the dark. Style and Substance, an eight-week course for working writers of all levels, will help shine a light on the process. Through engaging lesson plans, exercises, and focused group work, we will explore style and craft from a larger, structural perspective as well as at the paragraph and sentence level. Although the class draws from academic research on how readers read and interpret writing, it swaps a theory-heavy approach for real tools that you can use right away.
At the end of eight weeks, your writing will be more vigorous and confident. You'll be able to indentify problems in your work, and know how to revise more effectively. You'll also get tons of inspiration, exercises, and encouragement to keep you going long after the class is done!
If you've got any questions or would like to register for this course, please email me at farrell dot writer at gmail dot com. (Online payments are coming soon!)
If you're looking for a fun way to explore the genre of flash fiction/prose poetry/postcard fiction, look no further. At my upcoming course at Langara College, you'll explore this many-named genre, and in just four fun-filled weeks, you'll have a tiny, polished, contest-ready piece of prose!
Find out more and get registration information here.

"There's a rainbow in Toronto, where the Maritimers (and West-coasters) are bold…"
Greetings, Toronto friends! This is just to put you on notice that I'm heading to your great city for the Central Canadian launch of The Devil You Know. Now that TIFF is over, I figured they'd have a red carpet or two going spare…
You can visit the Facebook event page here and RSVP, but the particulars appear below anyway.
Date: Friday, October 8
Time: 7 to 10:30 PM
Place: Toronto Free Gallery, 1277 Bloor Street West
I'll be reading and signing books (my own book, with any luck) and generally launching the hell out of Devil. 
Also reading will be Jessica Westhead, author of Pulpy & Midge. Please come; I've love to see you. It should be a blast! 
I'll be teaching two classes at Langara College this fall—Getting Started with Fiction Writing beginning in October and Flash Fiction & Prose Poetry in November.

Course summaries are below, but for more information, check out the Langara Continuing Studies website
Fiction Writing- Getting Started (CREA1014)
Explore how everyday events can be transformed into gripping fiction. Through a range of exercises you will learn how to turn ideas into full-blown stories. Topics include writing from life, developing characters, exploring different points of view, creating dialogue, and plot lines. Students will complete a series of short scenes or a story draft.
8 eve - We Oct 13, 2010 - 1900-2130
Flash Fiction and the Prose Poem (CREA1009)
Explore your voice in this genre-bending course open to all writers! The popular short-short story, also known as "flash fiction", condenses narrative to its very essence in only one to four pages. Prose poems are even shorter, and equally addictive, often surreal or subversive, and they make unexpected leaps. In this class, we consider each genre separately and discuss the ways in which they overlap. We write our own prose poems, short-short stories and learn techniques such as dialogue, plot, imagery and lyricism. The ultimate goal is to enter a piece of flash fiction or a prose poem in a national contest.
Note: No class November 11th.
4 eve - Th Nov 04, 2010 - 1830-2130
/